Safari Keyword Search and Safari 5.2
So I have a modestly popular Safari extension that enables keyword search from the address bar. This extension relies on an event called beforeNavigate, which is triggered whenever a user tries to load a url. This event has been available for extensions since Safari 5.1. The event is kind of tricky to work with for what I'm trying to do, since it is triggered after Safari has tried to parse...
Safari Keyword Search (updated)
Lion is out, and with it Safari 5.1. This release of Safari disables one of my must-have plugins, Keywurl. This plugin uses SIMBL to hack into the Safari binary and provides keyword search from the address bar. I have become utterly dependent on this, and feel really crippled when it doesn't work. Safari 5.1 contains some cool new stuff for extension developers, however, one of the new...
Presenting flickable.js
So I made a simple javascript-thing for creating iOS-style flickable image galleries on smartphones and tablets and such. You can view a demo on flickable.aurlien.net (works in desktop browser too, although it isn't quite practical), and download the source code on GitHub. It is quite slick, has no dependencies, and uses CSS3 3d-transforms for optimal performance. Check it out.
1 tag
Anonymous recursion in 6 lines of Javascript
…without using arguments.callee! I have read several "simple" introductions to the Y combinator (some of which are truly excellent), but I don't know if I'll ever manage to wrap my head completely around it, and it seems a bit verbose in use (at least in Javascript). It is a very cool concept though, and I decided to try implementing something similar (but possibly simpler) on my own. I managed...
Watch
22 seconds from outside work yesterday morning.
1 tag
How do you sort a Javascript object?
In my last project at work, I had to work with fairly large data structures in Javascript. More than once I needed to sort data stored in Javascript objects. Javascript objects are by definition unsorted, so naturally there is no built-in way of doing this. All browsers, however, keep objects in the order that properties were added, so I decided to write a comprehensive sorting function. This...
Oh, and by the way
A sincere THANK YOU to all those who have given color.aurlien.net the upwards-ponting thumb on StumbleUpon — I've had over 25.000 visitors in a month, which is awesome. Thanks, guys!
map( ) for Javascript objects
I recently had use for a map()-function while writing Javascript. Javascript has Array.map(), and jQuery has $.map(), but those only works on arrays, and I needed one that could do its magic on objects. So I wrote this one: function mapObj(obj, fun) { var ret = {}; for (i in obj) { if (obj.hasOwnProperty(i)) { fun.call({emit: function(key, value) { ret[key] = value; ...
Here's what you do:
First, chop an onion. And some garlic. Couple of cloves, I dunno. Fry in some oil until tender. Toss in some meat. Like, half a kilo of minced meat or something. Keep frying until it's, like, fried. Add a couple of chopped tomatoes, and some salt and pepper. Can't do without that shit. Then start adding head: Maybe a couple of red chili peppers, a habanero if you're feeling feisty. Some dried...
Rest in Peas: The Unrecognized Death of Speech... →
Computer scientists used to assume that understanding human language, both written and spoken, was a crucial step in creating computers with levels of intelligence approaching that of humans. However, the truth seems to be the other way around, and it's getting more and more unlikely that we'll ever achieve either.
My Panic Beta Sign-Up Short Story →
So, Panic are recruiting beta testers for a truck-related product. But what is that? A "Creative writing space", right there in the sign up form? It's too tempting: Here is my Panic Beta Sign-Up Short Story. The snow was falling and making his beard white, but he didn't notice as he walked swiftly, almost ran, down the crowded street. "There's still time," he thought as he narrowly avoided...
Zen Coding — div#wow>ul.awesome>li*5 →
Needless to say, the Textmate bundle went straight into my repository. Incredible stuff.
iPhone Peeve #1: That Damn Volume Slider
So, why do we need that volume slider everywhere? Does anyone ever use it? I know I don't. The iPhone has actual physical buttons for controlling the volume. When I take a quick glance at my iPhone to check on the music, I am never interested in what volume I'm playing at. I want to know the progress of the current track, and how many tracks are in the current album/playlist. ...
People have too much money, or concert tickets are...
Because a lot of people at concerts have a tendency to act like idiots. And most of them get way too drunk. And it only takes a few assholes to ruin much of the experience for many. But when the band is Porcupine Tree, much is forgotten and forgiven.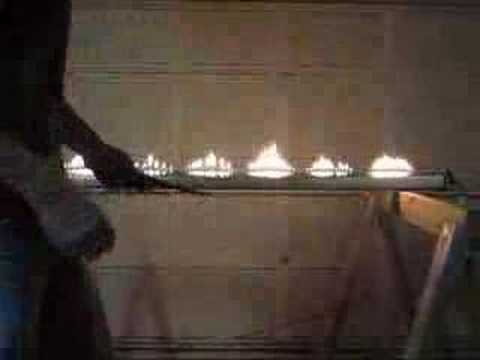 Color picker thingy →
I got the idea for this type of color picker earlier this evening. Before I knew it, this is what I had. Pretty, isn't it?
Fake Steve Jobs on the dead Chinese guy →
Fake Steve is often funny, always sarcastic, and mostly an asshole. Some times, though, he'll say something that's actually pretty profound.
Probably the best Layer Tennis volley ever →
Warming up for todays match between Shaun Inman and Gregory Hubacek, here's Shaun Inmans volley #2 from the match with Scott Hansen two weeks ago. Brilliant.
A really tasty way to get a heart attack
Er man skabt til nydelse, så skal man nyde! (Recycling this from my old blag, which is now in the Great Big Backup in the Sky). This is the B.A.C.T-sandwich. The acronym means bacon, avocado, chicken and tomato. It is truly a monster. This recipe will make two heaving sandwiches. First, grab yourself a nice, big boneless chicken breast. Slice it up into strips, and throw it into a...
So I'm on tumblr now.
Screwed up my Wordpress-installation. Long story short: Now I'm on tumblr. So yeah.